About Hbspt
Webinar: Behavioral Health in 2023
The New Rules and Trends to Know About
The 2023 Medicare Physician Fee Schedule final rule includes significant changes affecting the delivery of behavioral health services. These regulatory changes follow other substantial developments from throughout 2022 that will make the upcoming year more challenging for behavioral health professionals, yet one filled with tremendous opportunities to improve the care provided to those with mental illness.
Join a panel of behavioral health experts as they discuss the biggest news and trends from 2022 and what they mean for 2023 in this special webinar hosted by Proem Behavioral Health. Topics covered will include:
Revisions to the provision of services under general supervision
USPSTF's new recommendations for screening
Integration of behavioral health and primary care
Changes to behavioral health reimbursement
How payers are approaching behavioral health
Role and future of virtual care
Update on behavioral health legislation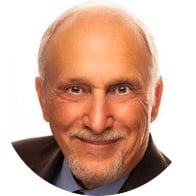 Thomas R. Young, MD
CMO and Founder, Proem
Dr. Thomas Young, chief medical officer for and founder of Proem Health, is a board-certified family physician with more than 35 years of medical experience. He is responsible for working with the Proem team of software technology experts and the company's customers and partners to ensure clinical best practices are incorporated into all of Proem's work. Dr. Young is a recognized thought leader in consumer-directed healthcare and population health management and is a frequent speaker at behavioral health industry events.